Facilities
Disabled Access
Tiered Restaurant
Private Dining
Free WiFi
Outside Seating Area
Families and Children Welcome
Gluten Free Available
Weddings and Other Private Parties Catered for
Buffets, Business Meetings, Functions catered for
Bar
About Zouk Manchester
Description brought to you by Manchester Confidential:

Contemporary Indian curry and grill house.

Zouk's Asian restaurant specialises in 'apna', or home style cooking which Confidential's Mark Garner describes as 'shot through with colour and heat from the spices and herbs'. But there's plenty to please conservative palates with a menu that includes seafood (king prawns, haddock, tiger prawn, scallops, cooked with pomegranate & coriander seeds) cooked on a 'water grill' (which steams and grills at the same time). Slow-cooked curries include the aniseedy lamb nihari; a thrill for any meat lover. Be warned: some dishes are strictly for the connoisseur. Garner describes megaz (or brains) as a kind of 'Eastern haggis with the heat from the chillies and bucketloads of ground spices"' while paya are sheeps hooves which 'melt off the bone into fragrant broth'. Start with Punjabi lollipops (chicken and prawn dipped in pomegranate) and enjoy a hookah or two under the canopy outside. The large, purpose-built space and tasteful lighting lends an unexpected nobility to this always-busy restaurant.
Cuisine:
Indian

,

Asian

,

BBQ & Grill

,

Brunch

,

Cocktails

,

Halal

,

Punjabi

,

Steak
Availability
Available Offers
This offer has price variations on different days.
View full details
.
Description
Available Dates
This reservation cannot be modified online. Please contact the restaurant directly to update this reservation.
Select an Area
We currently do not have availability for the date and/or time you have selected. However we may still be able to accommodate you. Please continue to complete your enquiry by clicking "MAKE ENQUIRY" and a member of our team will be in contact soon.
The time you have requested is not available. Please try a different time or date.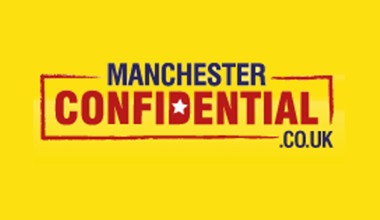 Review by Manchester Confidential's Jonathan Schofield
Being a pedantic sod I pointed out with its neighbour dish on the menu - the Paya - that sheep don't have 'trotters' but 'hooves'. Given the food was so good I might be prepared to change my mind, who cares about the name when it packs this amount of flavour. The flesh fell off the bone, fat and all, into a broth that was full, lush and palate-liftingly zingy. You need naan bread to help add weight and then a spoon to clear the plate. Marvellous that one.