Opening Information
Tuesday — Saturday
Lunch 12pm — 2pm Dinner 5.30pm — 10pm

Facilities
Families and Children Welcome
About Yuzu
Description brought to you by Manchester Confidential:

Classic and contemporary Japanese cooking in authentic surrounds.

Staples of Yuzu's simple menu include sashimi, sticky rice, cucumber pickles, finely shredded white daikon radish and miso soup. The traditional space, heavy on wood and beautiful prints, seems to reflect the restaurant's ethos of serving high-quality ingredients prepared with fastidious care. Savour each creation in a space where a monastic atmosphere prevails; it's most unique. Our palates may be used to more salt than dishes like Tempura Kishimen broad wheat flour noodle served in seaweed broth, filled with fish and fire-bright squash tempura offer, but go with the flow for maximum enjoyment. The gyoza (prawn / veg) are among the city's finest while the Agedashi tofu (silken cubes coated in flour and fried to create a savoury shell that's both jelly-ish and crispy) taste like they've been made by God's own hand. Service can feel starchy but there's little to fault in this high, wood-lined restaurant where presentation is a highlight. A knarly ceramic dish, for example, hosts jewel-like sashimi. Trays are fan-shaped, miso served in goblet, bowls embossed. Desserts are just parfait (choc, strawberry or mocha coffee beans) while drinks include Asahi lager, green tea, sake (the house special is a blend with Yuzu juice, a bitter Japanese citrus). Thought by many to be the city's finest Japanese restaurant.

Availability
We are sorry but this restaurant is not currently accepting online reservations through ResDiary.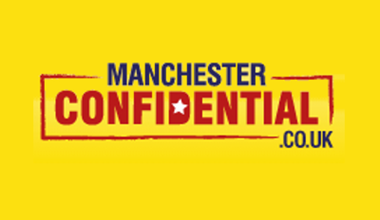 Review by Manchester Confidential's Ruth Allan
JET-setting friends tell me that Yuzu Japanese restaurant in Chinatown is pretty traditional. Staples of the menu include sashimi (raw fish – the fish bit, if you like, in sushi), easy-to-pincer sticky rice, cucumber pickles, finely shredded white daikon radish and miso soup. It's called Salmon Sashimi Don and it's typical of a menu that serves simple ingredients, cooked with care.