About Yang Sing
Description brought to you by Manchester Confidential:

Upmarket Cantonese with Mancunian influences.

Yang Sing was one of the very first restaurants in the UK to offer a gourmet take on Cantonese fine dining. Chef Harry Yeung is still at the helm - and his charisma lives on. Choose upstairs for a traditional space with big tables, white clothes, mocha and black, tan and gold elements brought subtly up to date with oversized, stained mahogany Venetian blinds or downstairs for a more sumptuous occasion. The setting brings to mind Wong Kar Wai films and Chanel adverts; ruby lacquer and vintage prints set the tone. Dishes range from the comforting to the fantastical. There's even a dim sum take on afternoon tea to enjoy, complete with Yeung's trademark cuttlefish cakes transformed into Manchester's 'bumblebee' mascot. Chicken noodles and stir-fried prawns come dressed in a rich, sticky, chilli-infused sauces while dim sum is offered up in bamboo boxes and scallop shells. Other highlights include steamed mini belly ribs in garlic, roast pork buns and mooli pastry parcels like tiny, savoury croissants. Mains are often unctuous; sliced duck with lemon and honey sauce, for example, or ox tripe with green pepper in black bean sauce. There's a winelist to please connoisseur and novice alike at this elder statesman of the city's Chinese dining scene.
Availability
We are sorry but this restaurant is not currently accepting online reservations through ResDiary.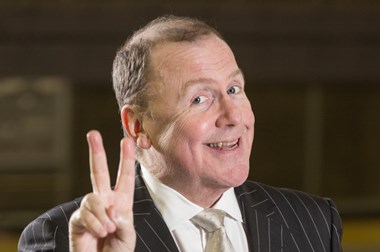 Review by Manchester Confidential's Mark Garner
Thirty years ago, Harry Yeung was a great innovator with Chinese food; he brought real dim sum to Manchester, along with something that blew a young Gordo's mind; spring rolls the size of half a fat cigar, tiny in comparison to those he got in the Chinese chippies in Salford. The latter were the size of toilet rolls and not much tastier, whilst Harry's had duck and exotic mushrooms. Little flavour bombs, as crisp as a starched collar.