Opening Information
Mon – Fri 12pm-12am, Sat 4pm – midnight, Sun 1pm-11pm

About Wings
Description brought to you by Manchester Confidential:

Classic upmarket Cantonese

Located in a brutalist city centre square, this elegant Chinese restaurant is owned by Wing Shing Chu – but it's found fame through the patronage of famous names like Wayne Rooney and Chris Evans. White-table cloths and mahogany-black dividers stand to attention beside walls of plates signed by famous footballers, and in a hushed setting, discretion is all. Confidential's Jonathan Schofield describes the space as 'tranquil' in a recent review and cooking is upmarket British-Cantonese. Quirky salt and pepper squid are recommended thanks to a highly seasoned crunchy batter encasing squid 'cuddling a core of prawn' and steamed king prawns in garlic, soy and coriander and simple, fresh Vietnamese spring rolls. The roast duck, shredded tableside and served with plum sauce and tiny pancakes reminds you why this is a classic. Cooking is delicate, light and finessed and, despite the restaurant's celeb demographic, the winelist is accessible. Particularly recommended is the spicy Gewurtztraminer and a party-tastic 'private cellar' sectio, packed with the likes of Chateau Lafite.

Availability
We are sorry but this restaurant is not currently accepting online reservations through ResDiary.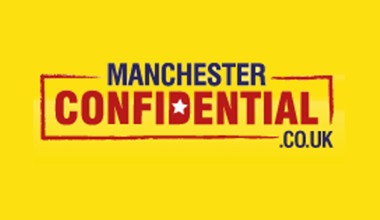 Review by Manchester Confidential's Jonathan Schofield
Best was the salt and pepper squid. Expensive but oh mother, this was a goodie. Bite and crunch to get into the thick moist meat which was squid cuddling a core of prawn. Lots of rich seasoning, lots of lip-smacking food joy. Folks rush in and get these. Flavour and fire. Ka-pow!