Facilities
Private Dining
Families and Children Welcome
Outside Seating Area
About The Samling
Description brought to you by Manchester Confidential:

A favourite of Hollywood celebs (like Tom Cruise), it's easy to see why this charming, collection of restored farm cottages is thriving. Despite winning then losing a Michelin star, The Samling secured Best World's Best Dining Hotel at the Boutique Hotel Awards in 2012 and the restaurant continues to thrive under the auspices of relative newcomer, Ian Swainson (L'Ortolan, La Becasse). Dishes pair forest flavours with European techniques and tropical pizzazz and the results can be surprisingly robust. Ham hock fritter with confit yolk, goats curd and truffle, for example, or Cumbrian 'Jacobs Ladder' beef with brisket crisp, curds and whey or roast mutton loin and onion, parmesan and coffee. Puddings something of a speciality; Swainson won ITV's Britain's Best Dish with his sloe gin crème brulee, lemon verbena foam and damson ice cream. Inspired by the Michelin school of arrangement, presentation is immaculate and you can eat outdoors on the flagstones in the breeze sweeping up from Lake Windermere in clear view below. A private forest rife with deer makes the perfect after-dinner stroll. Despite a dream wedding vibe, The Samling is relaxed enough to work as a refreshing break and the wine list is fittingly exclusive. From £45 for lunch tasting menu.

Availability
We are sorry but this restaurant is not currently accepting online reservations through ResDiary.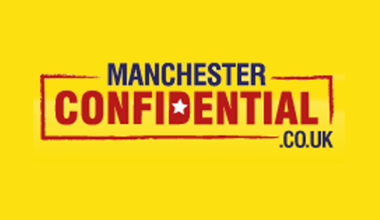 Review by Manchester Confidential's Lucy Tomlinson
The mains really shone. Hawkshead venison with butternut squash, pinenut spatzle and osso bucco was deliciously tender, with none of the graininess of older meat. Salt marsh lamb with summer beans and caramelised sweetbreads, done into crispy fritters, was also a great locally-inspired dish. The wine list is extensive and the Shiraz we had was decent if not madly exceptional.