Opening Information
OPEN MONDAY TO SUNDAY

LUNCH 12:00-2:30PM (last orders)

DINNER 6-10.30PM (last orders)

SATURDAY 5-10.30PM (last orders)
Facilities
Outside Seating Area
Families and Children Welcome
About The Gate Restaurant Hammersmith
Adrian and Michael Daniel have been running London's most successful vegetarian restaurant since 1989 and opened their third restaurant, The Gate Seymour Place in December 2016.

"The food we serve is the food of our childhood, modulated by French and Italian influences. When we opened the Gate, we had had no formal training, we were just a couple of guys who knew what we liked to eat, but we knew that food was sacred and should be celebrated.
At the restaurant, we try to do just that: celebrate the food. This means, amongst other things, that we source our ingredients with care; we intensify flavour by careful cooking and by combining ingredients in unexpected ways. We try to make our dishes as visually pleasing as possible; and we try and do this in a fun and relaxed way.
We started with passion and creativity and we maintain that passion and creativity today."
Cuisine:
International

,

Vegetarian
Available Offers
This offer has price variations on different days.
View full details
.
Description
Available Dates
This reservation cannot be modified online. Please contact the restaurant directly to update this reservation.
Avios will be awarded within 14 days from dining.
Select an Area
We currently do not have availability for the date and/or time you have selected. However we may still be able to accommodate you. Please continue to complete your enquiry by clicking "MAKE ENQUIRY" and a member of our team will be in contact soon.
The time you have requested is not available. Please try a different time or date.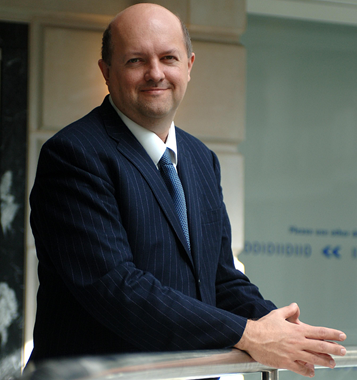 In September 2013 the Gate re-opened after a refurbishment. Finding the place can be a challenge: you walk from Hammersmith down a side street next to the Apollo theatre, and there is an entrance gate on the left shared with a separate business. Walk along the path, turn right and ahead of you is a building. To the right of this is the entrance to the restaurant, which is up a flight of stairs. The new dining room, set in a former artist's studio, is bright, with a picture window to one side and a room with wooden floor, black tables and chairs but no tablecloths. The menu is entirely vegetarian, just as it always has been since it opened in 1989. Brothers Adrian and Michael Daniel are the owners, the head chef at the Gate being Mariusz Wegrodzki. Mariusz started working at The Gate in 2000, and has been head chef since 2006. Starters ranged in price from £5.50 to £9, main courses £12.25 to £15.50, side dishes £3.50 to £5 and desserts £5.50 to £9. The wine list started at £18.75 and went up to £58, with wines such as Little Yering Pinot Noir 2011 at £26 for a wine that you can find in the high street for £11, Carrick Unravelled Pinot Noir 2011 at £36 for a wine that retails at £13, and Bishop Glaetzer Shiraz 2010 priced at £58 for a wine that you can find in a shop for £24. Wasabi potato cake was prettily presented, stuffed with ginger, chilli and pan-fried shiitake mushrooms, with pickled ginger, mouli and seaweed salsa on the side. The spiciness was controlled, the mushrooms nicely cooked, the pickled ginger enlivening the potato (easily 13/20). Saffron ravioli was filled with ricotta, beetroot, walnuts and basil, garnished with dried cherry tomatoes and watercress and with a sage cream sauce. The pasta was a little crispy at the edges but the filling worked well, the sage flavour a little dominant (12/20). Apple and fig crumble had reasonable figs, apple that was just a touch undercooked, the crumble pleasant and with good custard with plenty of flecks of vanilla visible; however having strawberries and raspberries on the side in, er, January did not add anything useful and shows a worrying lack of seasonality (12/20). Coffee was from Drury and was pleasant. The bill, with just water to drink, came to £34 per person. Service was reasonable, though I was surprised that the waiter did not even know the name of the head chef (who was not, anyhow, present). This was a pleasant enough meal, the dishes attractively presented and quite well made, showing that you do not need a hunk of protein in order to produce an appealing plate of food. If you drank a modest wine then the bill would be about £50 a head.