Opening Information
Monday
Closed
Tuesday & Wednesday
Closed Lunch : 17:00 - 21:30
Thursday - Saturday
12:00 - 14:00 : 17:00 - 21:30
Sunday
13:00 - 19:30
Facilities
Disabled Access
Private Dining
About The Gannet
The Gannet is an award winning Scottish independent bar and restaurant in the vibrant destination of Finnieston in Glasgow. Our menus celebrate the best of Scottish produce, dictated by the rhythms of the British seasons in a stripped back and relaxed setting. Opened in October 2013, we have won Best Restaurant Newcomer in the Catering in Scotland Excellence Awards 2014, Best Newcomer at The List Eating and Drinking Awards 2014, Awarded a Michelin Bib Gourmand, Three AA Rosette's and have received reviews in The Guardian, The Sunday Herald and The Scotsman. Winner of the title 'Scottish Restaurant of the Year' at the AA Awards 2015.
Cuisine:
Scottish

,

Fine Dining
Availability
Available Offers
This offer has price variations on different days.
View full details
.
Description
Available Dates
This reservation cannot be modified online. Please contact the restaurant directly to update this reservation.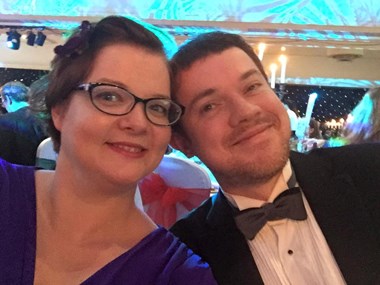 Review by Emma Mykytyn of Food and Drink Glasgow:
Formerly one of the west end's least-inviting neighbourhoods, Finnieston appears to be where Glasgow's foodie renaissance is taking place. Akin to Shoreditch in London and the transformation that has taken place there, many of cities best restaurants can now be found within a few blocks of each other and slap bang in the middle of this go-to area, The Gannet leads the way with a Michelin Bib Gourmand, CIS award and AA award to its name – all this despite being only two years old! Does it live up to the hype? We think it does. With small plates or full a la carte, the menus offer a high-quality selection of seasonal Scottish ingredients with a focus on game and a few eye-catching items such as pig's head croquette! Each dish shines out against the moody decor and exposed brick, be it a seafood, meat or vegetable course. The plates are beautifully presented with vegetables framing the main ingredient and it's all high-quality fare without any gimmicks or molecular gastronomy – just fresh ingredients, sensible combinations all cooked well without overpowering sauces or garnishes to ruin the real taste of what you're eating. We arrived early so took a pew at the bar – there's plenty of wine and a good selection of cocktails. We opted for the cheapest bottle of red, a Syrah/Carignan from Languedoc for £19 which was a no-frills basic red but low on tannins. The a la carte menu is a sensible size – 5 starters, 5 mains and 5 desserts. It just about caters to vegetarians but certainly isn't vegan-friendly. Meat is prominent, Scottish meat in fact: partridge, lamb, beef, duck and venison. Provenance is important, so don't forget the fish landed at Peterhead either! Confit was also prominent and after an amuse-bouche to whet our appetite we had this in three dishes: the partridge, duck and salmon - which is only the second time we've eaten that! The partridge starter was a bit dry but was the only course that disappointed. We had beef too and one minor criticism was that we weren't asked how we'd like it cooked but thankfully it came out pink and tender, and the dripping potatoes that came with it were marvellous - fluffy interiors with a crisp coating. The duck which was also pink and tender came with, appropriately, duck fat potatoes which were almost as good. Onto the last course and the desserts are outstanding! We overheard the chocolate feuilletine being described as "if Michelin restaurants did Mars bars", it certainly tasted like it and seemingly the salted caramel fondant is worthy of a special visit, so we shall have to return! Portions aren't the biggest so if you still have room after 3 courses we recommend sharing the cheese, which is supplied by nearby George Mews. We were provided with a cheddar, brie-style, blue and a goats' cheese, so a mixed selection – all served at room temperature with toast and chutneys and all tasting great! Messrs Stein and McKenna, the chef proprietors, know their food and it shows. Our meal, including tip, was around £100 for three courses each and a bottle of wine. Service was slick, seating was comfortable, ambiance perfect and toilets were clean. Ease of booking: 5/5 Service: 5/5 Quality of food: 4/5 Quality of drinks: 4/5 Atmosphere: 5/5