Opening Information
Wed- Sat Lunch, Tue – Sat Dinner
Facilities
Disabled Access
Minimum age restriction
About Simon Rogan at The French
Description brought to you by Manchester Confidential:

A culinary theatre from the Michelin starred maverick that actually lives up to the hype

Executive chef Simon Rogan is among the country's top three chefs. His restaurants in Cartmel (L'Enclume) and London (Fera at Claridges) see him showcasing his own take on the simple, pared-down aesthetic put forward by the likes of Copenhagen's Noma. But despite a commitment to regional ingredients so rigorous that imported foods, like olive oil are outlawed, this is, without a doubt, fine dining of the highest order. House standards include a take on L'Enclume's venison in the shape of ox in with coal-flavoured oil, baubles of mustard and kohlrabi and a composition of swede dumplings, duck yolk, crisp onion and nasturtium. Across the tasting menu, Rogan explores the lesser-loved corners of the English garden from pickled mushrooms to caramelised cabbage and wild oat granola; it's enough to make you wonder why they've been sitting at the back of the cupboard for so long. His saspirella three ways (parfait, wafer, jam) is a complete knockout, with a tiny glass of locally brewer soft drink on the side, a dish that makes you want to pay £84 just to try again. A destination restaurant in the true sense of the words, it's got a wine list exploring the new world and classic territories and a chandelier made from crystal balls that works with the simple, modernist furniture and trompe d'oeil carpet.

Availability
We are sorry but this restaurant is not currently accepting online reservations through ResDiary.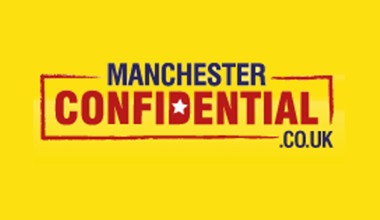 Review by Manchester Confidential's Jonathan Schofield
The menu starts with bread and butter that doesn't appear on the menu. The buttermilk bread and beer bread are outstanding and the butter - the light almost whipped cream of a butter - so blissful that a really cheeky person could snaffle these then make their apologies and leave saving the £50. Touchy tastebuds would already have been flattered into submission.