Facilities
Disabled Access
Bar
Outdoor Seating
About The Finnieston
The Finnieston is a seafood restaurant and gin cocktail bar in the Finnieston area of Glasgow, with an emphasis on only freshly sourced Scottish seafood, complimented by a collection of bespoke draught beers and fine champagnes, with a seasonally changing cocktail menu showcasing the carefully sourced spirits from across the globe.
Cuisine:
Seafood

,

Fine Dining

,

Scottish
Availability
Available Offers
This offer has price variations on different days.
View full details
.
Description
Available Dates
This reservation cannot be modified online. Please contact the restaurant directly to update this reservation.
Edit / Cancel Reservation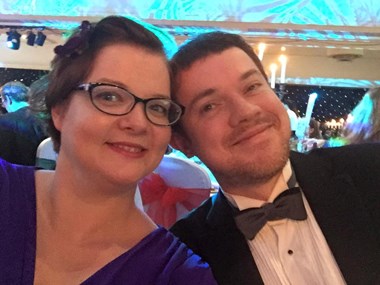 Review by Emma Mykytyn of Food and Drink Glasgow:
The Finnieston is deservedly known for its wide range of gins, however it also has a immense array of other spirits to keep you busy on a cold night. A cold night it was. We huddled around the welcoming fire and saw that as it was St Andrews Day there was a special on offer. £30 for four courses as well three drinks, Hendricks Cocktail, Monkey Shoulder cocktail as well as a dram of Balvenie to end. Being very prudent and stereotypically Scottish, we jumped in for this offer. The menu generally is centered around fish and tonight's special menu had the addition of some pheasant as a course. The first course was paired with a Florist cocktail: Hendricks Gin with Fentimans Rose Lemonade and some cucumber. Refreshing whilst waiting for our soup. We started with a clam and barley bree, ideal for a cold November night. A proper winter soup with vegetables and a gaggle of clams to keep it interesting. Next course was pan fried West Coast Mackerel with pickled neeps, mace bon bons and skirlie crisps. Crispy skin to the mackeral and some unusual pickled neeps to add a contrast. The mace bon bons were fluffy, but very little taste of mace. The second drink of the night was a Monkey Shoulder Apple Cocktail, refreshing however we have no idea what was in it, but it was good! Ayrshire Pheasant breast with kale clap shot in a juniper jus arrived soon. Moist Pheasant and we felt extremely healthy after eating our kale clapshot. Unfortunately again the flavours failed to completely come through in the jus. A tasty jus, but limited in juniper taste. Finally! Quince Crumble and Clootie Ice Cream with a Balvenie dram on the side. A perfect comfort food course, Whisky and a gloopy pudding. We were stuffed by the end of this and very happy. Our meal was £60 exactly for four courses each and three drinks. a bottle of wine. Service was friendly and helpful, seating was comfortable, ambiance perfect and toilets were clean although the hand dryers get in the way every time you move in the cubicle. ARGH Ease of booking: 5/5 Service: 5/5 Quality of food: 3.5/5 Quality of drinks: 4/5 Atmosphere: 5/5