Facilities
Disabled Access
Families and Children Welcome
About San Carlo Fumo
Description brought to you by Manchester Confidential:

Flashy day to night eaterie from Manchester's premier restaurant brand.

Fumo's menu will be familiar to fans of San Carlo Cicchetti - but look out for Fumo specials, which lean towards larger plates to share. Inspired by chef Filippo Pagani's Venetian hometown, the menu could include Friggitelli (sweet peppers, cooked until soft), rich pigeon pâté with black truffle slices. Dishes to share are another strength; seared tuna with pink peppercorns and a fennel mousse, for example, or shellfish risotto for two. Memorable flavours include Venetian salted cod, homemade Italian sausage with cannellini beans and a green-coloured pistachio semifreddo cake. But there are plenty of small, tapas-style plates to share, many of which Cicchetti fans will recognise and the menus of both restaurants have much in common. The interior, by Bernard Carroll of Carroll Design, includes baby blue and yellow leather with soft lighting that brings to mind bridal bouquet. The icing on the cake is magical views over the reconfigured St Peter's Square. Cocktails are a new strength too; sup caviar-infused lavender martini straight from it's hand-designed, pre-mixed can, various infusions of Martini, blended especially for Fumo. The Aperol Negroni is another winning twist. As at the other San Carlo venues, there's an Italian bias to the winelist.

Availability
We are sorry but this restaurant is not currently accepting online reservations through ResDiary.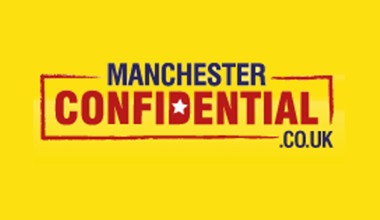 Review by Manchester Confidential's Jonathan Schofield
If you know Cicchetti in House of Fraser this is its twin sister in all but name. Small to medium plates, marble surroundings, big windows, expensive fixtures and fittings. This time though there's an upstairs part accessible up a staircase which is all sweep and swoosh and pure 1960s' Bond movie. The stairs disappear out of the building and into the atrium of the main offices of One St Peter's Square. Presumably this is so visitors waiting in the atrium can watch the movement up and down the stairs.