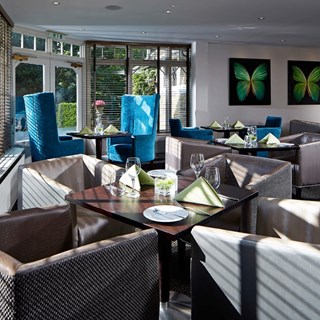 Opening Information
Open Daily from 11am for Lunch and Dinne
About Rowhill Grange - Bar and Lounge
Inspired by natural colours and modern day simplicity, Our Bar and Lounge is perfect for a more relaxed style of dining. Whether you want a casual lunch or a romantic dinner for two, Our Bar and Lounge welcomes you with open arms with a laid-back atmosphere, stylish decor and open air terrace.
Availability
Available Offers
This offer has price variations on different days.
View full details
.
Description
Available Dates
This reservation cannot be modified online. Please contact the restaurant directly to update this reservation.
Edit / Cancel Reservation