Opening Information
(Restaurant only – brasserie other times) Wed-Sat 6.30pm-9.30pm, Sun noon – 3.30pm.

Facilities
Disabled Access
Private Dining
Outside Seating Area
Families and Children Welcome at lunch
About The Dining Room, Lydgate
Description brought to you by Manchester Confidential:

Rustic dining pub with excellent reputation and wine list.

Critically acclaimed gourmet pub with a destination wine list from Winos in Oldham.
Located seven hundred feet above sea level, where Saddleworth Moor starts, Confidential writer, Jonathan Schofield describes the restaurant as an 'impressive former coaching house, full of men in slacks and polo shirts.' In short, it's a place for all; a composite experience including restaurant, brasserie, pub, function areas and a boutique hotel. Many seating areas cosy: low ceilings, beams, exposed stone walls and big fireplaces. Shaw's cooking, meanwhile, is all about local ingredients cooked with flair. Foie gras is served with Sarsons vinegar, for example, while elsewhere, there's a fruity roast venison loin with beetroot and spice caramelised pear. Cheese is a strength and there's a bijou veggie menu. Dessert, meanwhile, could include iced mango parfait, citrus meringue, vanilla, hot passionfruit soufflé or wild plum tart tatin with roast almond sorbet.

Availability
Available Offers
This offer has price variations on different days.
View full details
.
Description
Available Dates
This reservation cannot be modified online. Please contact the restaurant directly to update this reservation.
Edit / Cancel Reservation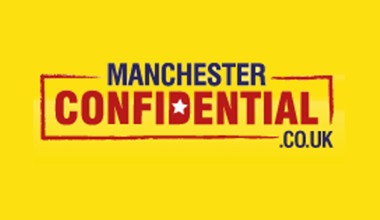 Review by Manchester Confident
The pigeon breast was wonderful, yielding, all gamey flavours juiced up and satisfying. The accompaniments were expert as tight as a top jazz act at Band on the Wall: the seared foie gras bursting with excess, the beans crisp and unmistakeably truffled, the leeks providing a tasteful bassline. Chef Paul Cookson should be given an extra tenner a week for coming up with this.