Opening Information
Open from 02:00 PM to 12:00 AM

Closed on Wednesdays
About Noble House
Modern Chinese cuisine where taste surpasses expectation, partnered by three Teppanyaki grills, the restaurant menu reflects mainly Cantonese cuisine but not neglecting other reigns.

Rich and tasteful black bean beef is our Chef's specialty making it difficult to resist. The Authentic Chinese deco can only enhance the atmosphere and contribute to the fine dining experience.
Availability
Available Offers
This offer has price variations on different days.
View full details
.
Description
Available Dates
This reservation cannot be modified online. Please contact the restaurant directly to update this reservation.
Select an Area
We currently do not have availability for the date and/or time you have selected. However we may still be able to accommodate you. Please continue to complete your enquiry by clicking "MAKE ENQUIRY" and a member of our team will be in contact soon.
The time you have requested is not available. Please try a different time or date.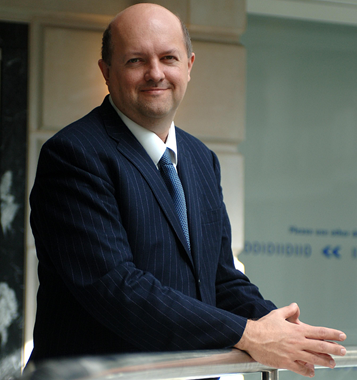 I think that the effort that a restaurant puts into its bread is often a pointer to the care taken with the rest of the meal. Some restaurants source lazily, others buy with care and the best usually make at least some of their own. The focaccia here is made in-house and is spectacularly good. Too often this bread can end up dry and disappointing, but here it is gorgeous and supple (17/20). There is also good soda bread that they make here and the top class sourdough from Hedone. I could not resist repeating the signature starter of slip sole (baby Dover sole) with smoked butter, simple yet beautifully cooked (16/20). This was better than a grilled whole mackerel starter with pink grapefruit vinaigrette and some leaves. The grapefruit is a logical pairing with the oily mackerel, but the leaves could have been better and this particular specimen of mackerel had merely ordinary flavour, though it was well cooked (13/20). Halibut braised in oxidised Burgundy with leeks and potatoes was better, the fish accurately cooked and the old wine (a 1998 Batard Montrachet) in which it was cooked added some character (14/20). Even better was squab pigeon from Anjou with puy lentils and peas. The bird was lovely and cooked pink, with its liver adding an interesting extra flavour; the young peas were tender and the puy lentils brought a pleasing earthiness to the dish (easily 15/20). Desserts were a mixed bag. Pistachio cake with blood orange and mascarpone was very enjoyable, the cake having good texture and plenty of nutty flavour, the orange a pleasant contrast to the creamy cheese (14/20). Warm chocolate mousse turned out to be just that, a bowl of melted chocolate mousse. The quality of the chocolate was fine, and I am as big a fan of chocolate as the next person, but there was nothing whatever to go with it, so it was ultra-rich. There was no biscuit to bring another texture, no extra element to cut through the richness, just a bowl of warm chocolate. This is the kind of thing that someone might serve up at a dinner party but I would have hoped for something a bit more here. It was far too rich for me to finish (hard to score, but maybe 12/20 as the chocolate itself was of good quality). Service was capable, and the sommelier in particular knew his stuff. As a little treat they had a rarity on the wine list by the glass – Yquem "Sauternes 2" (£12), a non-vintage wine from the legendary Chateau but not usually sold commercially. It is a much simpler wine than the flagship Yquem but still had lovely fruit showing through. This is the kind of gem that pops up on the list here, a by-product of having owners that run a wine magazine. The bill came to £90 a head with a bottle of the excellent JJ Prum Riesling Kabinett and a glass apiece of the "Sauternes 2". If you shared a modest bottle of wine from the terrific list then a cost per head for around £65 would be more typical. The meal tonight was more erratic than my first lunch here, but Noble Rot is a most enjoyable place to eat at, with a stunning wine list and some genuinely top notch dishes.