Opening Information

Monday: CLOSED*
Tuesday: CLOSED*
Wednesday: CLOSED*
Thursday: CLOSED*
Friday: 12:00 - 16.30*
Saturday: 13:00 - 16.30*
Sunday: 13:00 - 16.30*

Last tables Bookings accepted*
Facilities
Disabled Access
Easy Access
Families and Children Welcome
About Mother India Glasgow
Since arriving on the Scottish scene in 1990 with it's commitment to Homestyle 'Desi' Cuisine the name Mother India has become synonymous with quality Indian Sub-continental food. This has been achieved by our commitment to using the best local produce, fresh herbs and carefully selected whole spices. It is also in no small measure down to you, the customer. From day one till now your support has been crucial, it has allowed us to dream.
Cuisine:
Indian

,

Vegetarian
Availability
Available Offers
This offer has price variations on different days.
View full details
.
Description
Available Dates
This reservation cannot be modified online. Please contact the restaurant directly to update this reservation.
Edit / Cancel Reservation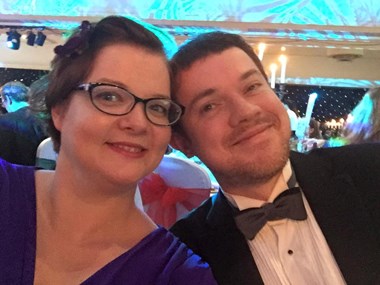 Review by Emma- of Food and Drink Glasgow
Mother India has been a family favourite for the last fifteen-plus years. It was here that I tried curried fish for the first time, it seems so long ago and it's been a good few years since I last ate here but I was happy to see that spiced haddock was still on the menu when I returned for a recent family visit. The restaurant covers three floors with three different atmospheres –one at ground level, one upstairs and also a cellar underneath – my favourite area is the upstairs room, which is dark, wooden and candlelit. We arrived on a very busy weekday night, thankfully we'd booked as there was quite a queue – the area where you wait to be seated is also where people wait for takeaways so it can get quite crowded, but we were able to take a seat and snack on a lolly, intended for children! while we waited! The upstairs restaurant was just as busy so booking is a must (even mid-week). We settled down to check out the menu and the spiced fish, slow-cooked leg of lamb in a sweet almond sauce for two and a choice of breads (which looked far healthier than your usual selection) all jumped out at us from the pages. The Ginger, crab and prawn dosa, or in Emma speak, prawn and crab cooked with ginger pickled and stuffed in a lentil rice pancake was the first dish to arrive. This was lightly spiced with a pleasant amount of heat, served in a large, rolled-up fluffy pancake. I'm not a big fan of heat and spice just for the sake of it. Here you get spice that you can taste, not just kick your taste buds. The ginger and green chilli fish pakora was made from large chunks of fresh haddock bathed in subtle spices with a mild heat. The taste was tingly and the portion very Emma friendly! Spiced haddock oven baked with Punjabi spices and roasted tomatoes was next to arrive. Served in foil, this was a perfectly cooked fish and another good size for a starter dish, with fragrant spices and the moist tomatoes providing flavour rather than heat. For our mains we ate King prawn and pan-fried monkfish with ginger, garam masala and dill. The prawns were massive and juicy, the monkfish was equally meaty. This was a surprisingly sweet and creamy dish with the interesting inclusion of dill, which I don't think we'd ever had in a curry before, but with the seafood it was an ideal addition. Our next main was Smoked lamb, broccoli and green chili, marinated with spices and smoked with cloves. This wasn't your standard fare either due to the inclusion of tender stem broccoli and beetroot which I wouldn't usually associate with curries or indeed Indian food, but made all the more tasty because of it. The sauce and chillies were again restrained leaving the vegetables to provide an unexpected fresh earthiness that complemented the mildly smoked tender lamb. We were too full for a third course so finished our perfect meal with coffee instead: the food is some of the finest in Glasgow with a varied menu and unusual taste combinations; spice-wise the chefs are more interested in fragrant and aromatic flavours rather than chili-laden dishes to blow your head off! As such Mother India is deserving of its reputation as one of the finest Indian restaurants in Glasgow, the setting is dark and cosy, service friendly and attentive. It's equally suitable for couples or groups and if you like seafood and Indian spices but haven't eaten here yet then, well, it's time to book! Ease of booking: 5/5 Service: 5/5 Quality of food: 5/5 Quality of drinks: 5/5 Atmosphere: 5/5