About Manchester House
Description brought to you by Manchester Confidential.

Living Ventures showboat restaurant with a view behind the pass.
Tim Bacon, MD of Living Venture's restaurant group, had been looking for an iconic chef to work with for a long time. And in 2013, the man behind Australasia and Grill on the Alley teamed up with Aiden Byrne. Byrne is known for being the youngest holder of a Michelin star and subsequently two stars at The Dorchester. And when the two joined forces, the result was Manchester House: a three million pounds restaurant complete with 12th floor bar and theatrical open kitchen. Byrne 's been in the game a while, and his cooking is a little retro - in that it's more molecular than fresh and foraged. But that doesn't make it any less exciting. In fact, Confidential's Mark Garner proclaims it 'marvellous'. In particular he loves artfully arranged dishes such as bacon bread with pea soup and squab pigeon breast with cherries, pistachio dust and a cheeky 'cherry' on the side made from foie gras. Elsewhere turbot is bravely paired with fermented cabbage with Morteaux sausage and there's a wild, prawn cocktail thing topped with a frozen ice dome of mango sorbet. Wines range right up to occasion bottles. The surroundings, meanwhile are Manchester chic: think wood, chrome, tile and exposed beams.


Availability
We are sorry but this restaurant is not currently accepting online reservations through ResDiary.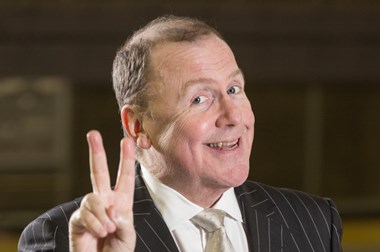 Review by Manchester Confidential's Mark Garner
Squab pigeon with cherries, pistachio and violet mustard: Gordo's had this twice now and amongst most of Manchester's press and bloggerati it has been agreed that this is the dish to be beaten across Manchester; Gordo and Schofield instantly awarded it Dish of the Year at the press tasting. It is a masterpiece of flavours, texture, taste and drop dead ingredients with a little cheekiness folded in. Go and have it, Gordo isn't giving anything away. But you are allowed a few tears of joy as you motor through it.