Opening Information
Monday 6-1030pm
Tuesday to Saturday 12-230pm & 6-1030pm
Sunday 1230-330pm
Facilities
Private Dining
Outdoor Seating
About Lurra
Lurra will take its influence from the traditional charcoal and wood grills "Erretegia" found all over the Basque Country. This is a great culinary tradition that enhances flavours, aromas and respects the virtues of the product.
Cuisine:
Spanish

,

Fine Dining
Availability
Available Offers
This offer has price variations on different days.
View full details
.
Description
Available Dates
This reservation cannot be modified online. Please contact the restaurant directly to update this reservation.
Edit / Cancel Reservation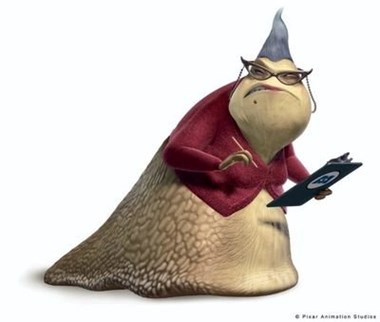 Lurra, London W1 – restaurant review
The last time I suggested that something was the taste of 2015, I ended up in Private Eye's Pseuds' Corner. (I blame The Manor in Clapham and its kombucha sours.) So thrilled was I about the accolade that I'm going for it again: 2015 is, quite emphatically, the year of the old cow. And, no, I don't mean me. I mean meat. The beef served at glamorous new Lurra isn't so much about the current cult around length of ageing as actual animal years: the Galician rubia gallega they dish up here can reach 17 years old (typically, UK cattle are slaughtered at 18 months). This veneration of age has been the hardcore carnivore's niche fetish for some time (see Levanter in Ramsbottom and Brindisa, which has for a while now featured "cider house beef", usually retired dairy cows ). But its current place in the sun really came about as a result of the much-hyped Kitty Fisher's in Mayfair, which put chewing through a 12-year-old Galician milker top of those fetishists' list of must-dos. Marylebone's Donostia also did much to popularise vaca vieja and the idea that beef needed to taste of way more than the grill. And it's one of Donostia's owners, Nemanja Borjanovik, who's responsible for supplying that meat – and spreading its fame – not only to Kitty Fisher's, but also to Goodman and Pizarro, all outfits that know a good beast when they chomp it. Now Borjanovik and partner Melody Adams have launched Lurra (it means "land" in Basque), which puts that meat centre stage. Presentation is utterly simple: the meat is blasted with heat ("We serve it medium-rare. Is that OK?"), scattered with sea salt and plonked on a fiercely hot cast-iron serving dish. This creates my only criticism: the precious meat (£42 for 650g) continues to cook in the scalding dish's residual heat, so by the time we're halfway through, it's well done. This is fine for yer sizzling tandoori chicken, but for this quality of meat: nu-huh. Up until its frazzling, this rubia gallega (not a milker, bred only for beef) is the most ambrosial piece of meat, almost sweet, with the length of flavour of an aged Parmesan or a fine, full-bodied wine; it makes cavemen of the pair of us. Apparently some customers have been asking for the creamy fat to be trimmed off, a fact that's causing me to gnash with frustration. There's plenty more to thrill, even on such a short menu. (And there's nowt wrong with that: at Bar Nestor in San Sebastián, which the meat-importing arm of the company credits as an influence, the only other dishes on the menu are a tortilla, "gildas", padrón peppers, Ibérico de bellota and a tomato salad. That's it.) You can have courgette flower, its stem crisp and earthy, its blossom fried until lacy and bulging with oddly unfishy cod brandada. Or octopus: smoky, tender tentacles in piquillo pepper sauce. Or whole turbot, burnished in its fish basket over the grill and served with a dressing made from the Basque country's beloved light txacoli wine (and a homage to legendary Basque asador Elkano). I even brave unloved-by-me kokotxas pil pil – gelatinous cods' throats in an emulsion of olive oil, garlic and fish stock – and find myself warming to the slippery little dollops (only two of them for £7, though: yikes). Chips – crisp, golden, dusted with pimentón and accessorised by an aïoli dip of artery-clogging richness – are as impossible to resist as bloody Doritos. The owners are also wine importers, so the ribeiro is rich and ripe and luscious. Somehow, we're the last people to leave. It's easy to linger: the restaurant itself is lovely, all pale wood and marble, a refreshing departure from today's ubiquitous bare brick and tin ceilings. Light-filled by day, elegant and otherworldly, it's a haughty supermodel of restaurant design. Far more expansive than its discreet Marylebone shopfront suggests, there's a hidden interior courtyard fringed with kitchen herbs. Prop up the bar on a mint-green stool in front of the tiny, busy kitchen, a cold store brimming with the ageing meat at your back, and watch and salivate as your steak sears. To eat meat of this quality back in its homeland, you'd likely be in a bare-boned, rough-edged erretagia (the Basque version of the asador). Here, though, all is sunny elegance. Lurra is, in more ways than one, an absolute beauty. Food 8/10 Atmosphere 8/10 Value for money 6/10