Opening Information
Monday & Tuesday 10:00am - 9:00pm
Wednesday & Thursday 10:00am - 9:30pm
Friday 10:00am - 10:00pm
Saturday 9:00am - 10:30pm
Sunday 10:00am - 8:30pm
Facilities
Disabled Access
Families and Children Welcome
Outdoor Seating
About Lunya Liverpool
Description brought to you by Manchester Confidential:

World-class Catalan deli and restaurant

Lunya has caused a stir in the North West. Selling and serving serious Catalan produce - from chocolate-cast sardines to lively young "Joven" red wines - the deli section includes aged Mahon cheese from Menorca, overflowing bowls of citrusy olives, crackers, tiny pimientos de Padrón and many more. The wine and tapas bar is a place to hang out, with snacks and full-bodied meals on offer. Just don't expect Spanish standards in a venue known for signature dishes like tortilla de Scouse (lamb stew), Catalan-spiced potted Southport Bay shrimp, stew with morcilla and chorizo or croquetas with oxtail and horseradish mousse. Bring eight mates along for a suckling pig feast or simply order lots of little dishes to share. Spiced cauliflower and Manchego fritters and Mackerel Conception (mackerel semen and eggs on toast) are highlights of the small plates selection. Owned by a local businessman (Peter Kinsella) who fell in love with Barcelona in 1999, it's got labour of love written all over.

Availability
Available Offers
This offer has price variations on different days.
View full details
.
Description
Available Dates
This reservation cannot be modified online. Please contact the restaurant directly to update this reservation.
Edit / Cancel Reservation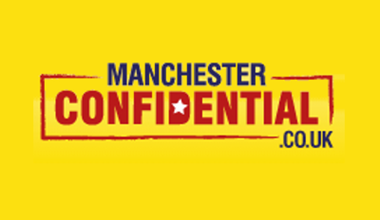 Review by Manchester Confidential's Neil McQuillan
Just pronouncing the proliferation of Spanish and Catalan terms and place names made our mouths water in anticipation and slobber in consternation. None more so than esqueixada, with its salty consonants and incredibly tangy taste. Here, olives, peppers and onions are mixed with salt cod that is "cooked" in a sherry vinegar dressing. It triggered some hugely enjoyable mouth-puckering.