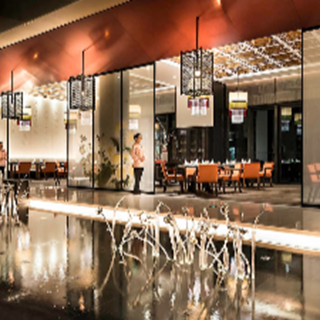 Opening Information
Lunch:11:00-14:00
Dinner:17:00-21:00
Facilities
Disabled Access
Private Dining
Free WiFi
Families and Children Welcome
About Lu Hua Restaurant
At Lu Hua Chinese Restaurant, not only exquisite Cantonese cuisine and Sichuan gourmet food, but also Henan signature dishes and special Kaifeng snacks are served for you. Ideal for distinctive celebrations and exclusive social occasions, each of our private dining rooms are meticulously designed to reflect the Northern Song Dynasty Culture with the unique décor and show plates beautifully representing ancient eras of Chinese history.
Availability
Available Offers
This offer has price variations on different days.
View full details
.
Description
Available Dates
This reservation cannot be modified online. Please contact the restaurant directly to update this reservation.
Select an Area
We currently do not have availability for the date and/or time you have selected. However we may still be able to accommodate you. Please continue to complete your enquiry by clicking "MAKE ENQUIRY" and a member of our team will be in contact soon.
The time you have requested is not available. Please try a different time or date.