Opening Information
Lunch
from 12:30pm - 14.30pm Monday - Friday
Dinner
from 8pm - 10.30pm Monday – Saturday
Facilities
Disabled Access
Private Dining
Free WiFi
Business Lunch
Weddings and Other Private Parties Catered for
Dogs Welcome
Event Space
About Il Ristorante Trussardi alla Scala
Il Ristorante Trussardi Alla Scala interprets the excellence and style that Trussardi Group pursues in every field.
The restaurant -- as chic and elegantly casual as Trussardi -- presents a dining concept inspired by the sophisticated cosmopolitan moods of the modern world.
The spacious dining area, with a wall of windows on Piazza della Scala, creates a refined and comfortable atmosphere made unique by the elegant décor and architectural details in warm shades of wood, gold, and leather.
The food served at Il Ristorante Trussardi Alla Scala is seasonal and constantly changing: the rich á la carte menu is varied and well-balanced to offer a unique taste experience.
The inspiration comes from classic French and Italian recipes that are skillfully given a modern twist through the use of avant-garde techniques. Due to his extreme attention to detail, the Executive Chef uses, whenever possible, products that have escaped the globalization process and are a part of Italy's gastronomic culture.
The classical Business Lunch give up to the innovation.
"Size Lunch" is made to permit at the curios palate and at the gourmet, to enjoy a "tailor made" tasting even during a lunch time. We will give you the chance to selected the size, small – regular – large of the dishes proposed by our chef Roberto Conti and all the staff members of Il Ristorante Trussardi alla Scala.
From the starter to the dessert, you will enjoy, for example, "potatoes dumpling butter and sage, with morel and Parma ham", "fillet of beef with green pepper sauce and pickled vegetables" and "meringue, custard cream and strawberry" in three different size, with three different and calculate price.
Not just an innovative idea, to give the most option available, but even respect to the food, which is for enjoy and not to waste.
Cuisine:
Contemporary

,

Fine Dining

,

Italian

,

Romantic
Availability
Available Offers
This offer has price variations on different days.
View full details
.
Description
Available Dates
This reservation cannot be modified online. Please contact the restaurant directly to update this reservation.
Edit / Cancel Reservation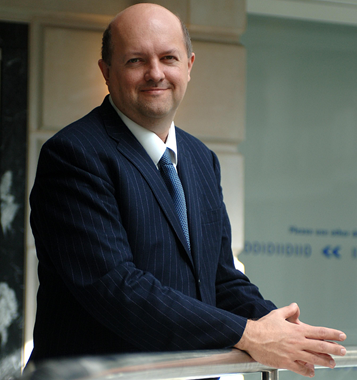 Trussardi has a formal dining room upstairs and a cafe downstairs. It is well located, the dining room having a fine view over the Piazza Scala. The room is modern and very red: red walls, red floor, red upholstery, with just the white tablecloths and ceiling as a contrast. Jazz played in the background. The tasting menu was EUR 140. As you browse the menu a bowl of vegetable crisps appears. The wine list runs over 38 pages and includes choices such as Penfolds Bin 707 1997 at EUR 210 for a wine that costs around EUR 75 retail, Antinori Tignanello 2005 at EUR 100 for a wine you can buy in the shops for around EUR 43, and Jermann Dreams 2020 at EUR 75 for a wine that costs about EUR 37 to purchase retail. Bread was a choice of white, brown or Maldon salt bread rolls, all of which had good texture (16/20). A nibble of "spaghetti" seaweed was very salty, served with tuna roe and a intense little chilled tomato juice; I found the texture rather firm, but the main problem was the very strong saltiness, even for seaweed (14/20). Better was a paste made from black olives and ricotta, then deep fried; the flavours combined well and this had a nice, crisp exterior (16/20). I began with a very prettily presented dish of scallops with Jerusalem artichokes, cream of Xeres vinegar and a marshmallow of beetroot. The latter was unusual but worked OK, the scallops were excellent and the vinegar cream provided a welcome contrast to the slight sweetness of the beetroot marshmallow; seasoning was excellent (17/20). For my main dish I had a classic risotto Milanese with calf sweetbreads. The risotto was remarkably good, every grain of rice in place, flecked with little red strands of saffron, the rice having lovely depth of flavour from the stock and the saffron flavour avoiding the metallic taste that can come through; the sweetbreads were soft and tasty, the seasoning was spot on (19/20). A pre-dessert of frozen chocolate mousse with rum granita had lovely granita, but the chocolate mousse was a little hard in texture, and perhaps would have been better without being frozen (16/20). Steamed pear was served on a hazelnut biscuit and surrounded by rich chocolate sauce. This was very good, though for me the pear would have been better poached as it lacked the sweetness that poaching in syrup would have given (16/20). A wide selection of petit fours included jellied fruits, biscuits, chocolates, tuiles and marshmallow (17/20), while coffee itself had deep flavour. Service was capable, if not warm.