Facilities
Disabled Access
Free WiFi
About Ikoyi
Ikoyi is a Contemporary West African Restaurant located in central London. The restaurant will use modern cooking techniques and innovative presentation to interpret West African food to a London and global audience. Ikoyi will offer a menu created from a fine dining background, in a more relaxed setting with attentive and professional service.
Ikoyi will be introducing "Jollof Cuisine", the term coined originally from Jollof rice – a dish found ubiquitously throughout the 17 countries of West Africa – placing the concept central to its narrative. The menu is inspired by the notion that while Jollof rice has taken myriad forms throughout every country within West Africa, each interpretation still maintains the same name.
Ikoyi will interpret West African Cuisine in this context, interpreting and linking it to its roots and former influences. Thus, giving rise to a new kind of cuisine, one that is applicable to a wider, global audience. Ikoyi's ultimate objective is to create delicious food, but underlying this is a greater project, that is to understand and develop our perspective on West African food and its origins.
Availability
We are sorry but this restaurant is not currently accepting online reservations through ResDiary.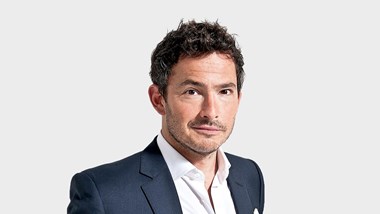 Review by Giles Coren - The Times Magazine
Okay people, we've got a bit of a mission on here. We have a restaurant to fill. A secret destination to blow wide open. A business to save. Because I just ate one of the most interesting, original and super-delicious lunches of my entire year, in a restaurant that was getting on for empty on a bright Friday afternoon at the start of the holiday fun season. It has been open nearly six months, nobody is going (at least not at lunchtime), and if it carries on like this it will go to the wall. And then we will all be the losers. Especially you, because you haven't been yet. Ikoyi is named after a posh district of Lagos and is the creation of a couple of good-looking, well-mannered, nicely brought up boys, Nigerian Iré Hassan-Odukale and Chinese-Canadian Jeremy Chan, who have brought to London (and to the world) a modern west African-inspired fusion cuisine that is brightly coloured, cleverly spiced, beautifully balanced, incredibly photogenic and ought, by rights, to be a monster hit. Just as the new Peruvian haute cuisine was not so long ago (although now even writing the word "Peruvian" seems soooo 2014). Wait, don't go away! Was it because I said "African"? That's what I'm worried about. That people can't mentally slot that idea into what they know of posh food – which has to be European or Asian to make any sense to most of us – and so regardless of the glowing reviews, people just go, "Yuk, cassava and plantain and spindly, drought-beleaguered cattle – let's just go to the overpriced snooty French craphole round the corner that we think we like because we're always twatted on bad beaujolais before the stinky old moules arrive." And the reviews have indeed been glowing. The great Fay Maschler went three days after it opened (which is quite slow for her) and gave it four stars (out of five), calling the experience "striking", "profound" and "rather delicious". She wrote (and I doff my cap to both the accuracy and quality of her observation), "There is a titillating undercurrent of unfamiliarity filtered through a high-end, sometimes Nordic skill set, coupled with a sense of celebration." "Didn't make any difference at all," said Iré after my meal, when I bearded him rather rudely on the subject of the restaurant's quietness. "I don't think Fay Maschler's review got us a single booking." He thinks that might have been because it was published in early August, when nobody was around. But then The Daily Telegraph gave Ikoyi four stars too and that was in the glorious peak season of late September. There is the difference with the Telegraph of its not having a famous critic and the paper circulating mostly to elderly folk a long way from London who hear the words "African cooking" and think of Victorian missionaries up to their ears in a big black pot, but four stars are four stars. It's the sort of thing that makes me fear we are reaching the end of the era of relevance for newspaper restaurant critics. So it's time to buck that trend and just go where I bloody tell you. Ikoyi is in a perfectly cosy little space in the otherwise somewhat soulless St James's Market office development off Regent Street, but makes up with classy, approachable service what it lacks in architectural charm. Plus a menu offering nothing you've ever seen before, so no boredom factor at all, but with descriptions and ingredients that give you a fairly lucid idea of what you're in for. On top of which, you have me to tell you in advance that it is all fantastically well executed, so feel free to take a lucky dip. I took one of my other bosses, the editor of Esquire, Alex Bilmes, and after the usual ten minutes of saying mean things about our late beloved colleague, AA Gill, because it is what he would have wanted, we started witha pair of Paradise martinis using gin infused with okra, which … Wait! Stop! They were delicious. It sounds weird but the okra gives a lovely grassy scent to the spirits and turns your usual rocket fuel into a nicely rounded and fully vegan pre-starter. Then came some snacks, around six quid each for two bites, totally optional but quite wondrous with the martinis: homemade crackers of heirloom corn with a chilli chickpea puree and a good blob of caviar; rich, sticky, crisped cubes of what looks like deep-fried brawn but is a riff on African calf's foot soup by a Gambian chef called Lasi, served on a calf's shin bone; plantain cooked in buttermilk and covered with a crazy salt of scotch bonnet and raspberry, made with Nigerian ingredients but otherwise unlike anything you'll eat anywhere else on the planet. Then for our actual starters we had a grilled rib of Manx Loaghtan sheep that had been marinated in roasted kelp, for backnotes of liquorice and maple, then grilled black and pink and served with a chilli relish, and a grilled octopus tentacle with a densely chickenny groundnut sauce. Among the offerings is a dish called "Monkfish cheek Mbongo", which allows you to look at each other, think, "Um Bongo, Um Bongo, they drink it in the Congo," and then say nothing at all, because Jeremy and Iré are 30 years old at most, and weren't watching kids' TV ads in the mid-1980s. And you don't want to reveal how little you grew up knowing about Africa. (I mean, I think I genuinely believed that they drank it in the Congo, because they sure as hell didn't in north London. I still don't know what it was.) Alex and I ordered "Chicken, benne & Jerusalem artichoke", which was two lengths of sweet breast, skin on, with split roasted artichokes, okra and a benne seed sauce, which is a flavour somewhere between sesame and peanut, and started to notice how extraordinarily pretty the plates were: perfectly round and platey (not slates or boards) but beautifully painted, here in a black and white pony-skin style and then crimson for a dish of ibérico pork chops, marinated in dried, fermented crayfish, smoked peanut and 20 types of pepper. And then the crowning glory, the jollof rice, roasted and smoked and cooked in a dense stock of shellfish and chicken, served with a split roasted marrowbone on top, to be emptied and stirred in. Creamy, roasty, popping with wit and history, not traditional jollof rice but a riff on it, livelier, more modern, the seasoning more insistent and deliberate, just comforting and wholesome and moreish. With a bottle of well-chosen Brunello di Montalcino from the short list of house wines, I cannot think of a better way to while away a winter lunchtime in central London. So why are so few people doing that? "Are London diners just racist?" I asked Ikoyi's press representative when I couldn't get to the bottom of it with Iré. "Are they literally not going because they think Africa is poor and benighted, because of course Nigeria was one of the fastest-growing economies in the world for most of …" "No, I don't think so," she laughed. "In fact, if you look at TripAdvisor, you'll see the mean reviews are mostly from Nigerians who are furious that the jollof rice is not like their mother made it." "Well, it's not like my mother made it either," I said. "And thank God for that." This restaurant should not need Nigerians any more than great Indian restaurants depend on Indians (my God, if I had £1 for every Indian who has complained to me about the authenticity of the daal at sainted Gymkhana, I'd have, maybe, £12). So look, go. For some reason a collective failure to recognise originality, wit and sheer culinary excellence is preventing Ikoyi from being rammed to the gills. It is now, what, December 2? If you're planning dinner out between now and next year, everywhere that you love or have heard of will be fully booked. But Ikoyi won't. Book it and go. You'll make their Christmas and mine and very possibly yours.