Opening Information
Food 7 Days a Week 12-9pm, Bar open till Late
Facilities
Disabled Access
Families and Children Welcome
Children's Menu available
Outside Seating Area
Free WiFi
Weddings and Other Private Parties Catered for
Gluten Free Available
Buffets, Business Meetings, Functions catered for
Private Dining
Free Parking
Event Space
Easy Access
Dogs Welcome
Dietary Needs Catered For
Bar
About Hearth of the Ram
Description brought to you by Manchester Confidential:

Extraordinary pub food cooked by a local favourite.

Confident cooking in a historic, 200 year old pub on the cusp of the countryside. Comfort and service are pushed to the fore while fine, French techniques meet local flavours on a seductive menu. Start with salted cod cheeks and crab mousse in a lemongrass broth or a fresh pea panna cotta with a breaded duck egg. Mains suit an occasion, particularly the likes of black cod, black garlic confit, crayfish dumpling and lemon veloute or Highland venison loin with Pommes Anna and liquorice sauce. Even hybrids like 'Scotched' arancini with goats cheese and homemade pesto work. Desserts could include spicy chocolate fondant with carmelised white chocolate or banana doughnuts with rum and raisin ice cream. Chef 'Naz' used to head up the kitchen at Ramsons (now closed) which won Good Food Guide readers' restaurant of the year in 2008. He was one of the leading lights in the regeneration of Ramsbottom as foodie destination. And what a destination it is. Confidential reviewer, Neil Sowerby, writes: 'The Hearth sits on the bend of Peel Brow before it attempts to go vertical in its ascent to the M66. Once it was a wayside inn hospitably called The Good Samaritan.' Its now owned by a Scottish couple Euan and Dena Watkins with 20 years' experience in the trade. Sowerby describes the Hearth's wine list as 'small but spot on' while 'whisky stands out – from single malts to Pappy Van Winkles 20-year-old bourbon.'


Cuisine:
British

,

Vegan Friendly

,

Vegetarian Friendly

,

Afternoon Tea

,

Child Friendly

,

Cocktails

,

Dessert

,

Fine Dining

,

Fish

,

Gastro Pub

,

Locally Sourced

,

Seafood

,

Set Menu

,

Steak

,

Sunday Lunch

,

Tasting Menu

,

Vegan

,

Vegetarian

,

Wine Bar
Availability
Available Offers
This offer has price variations on different days.
View full details
.
Description
Available Dates
This reservation cannot be modified online. Please contact the restaurant directly to update this reservation.
Select an Area
We currently do not have availability for the date and/or time you have selected. However we may still be able to accommodate you. Please continue to complete your enquiry by clicking "MAKE ENQUIRY" and a member of our team will be in contact soon.
The time you have requested is not available. Please try a different time or date.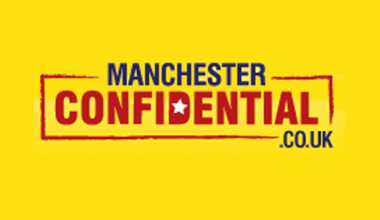 Review by Manchester Confidential's Neil Sowerby
My ravishing starter consisted of two seared partridge breasts and a confit leg, earthy lentils and pancetta and pear caviar. It's a conceit involving pear juice set with agar dropped in oil to form caviar-like pearls.