Opening Information
Tuesday – Thursday, 5pm – 9pm
Friday - Saturday, 12pm – 10pm
Sunday, 12pm – 9pm
Facilities
Free WiFi
Disabled Access
About Fanny Trollopes Bistro
Enjoy some of Scotland's finest seasonal produce in a friendly atmospheric and busy neighbourhood bistro, popular with locals. We specialise in fish, seafood, Scottish beef and lamb, fowl and game. We are constantly updating our menus to reflect what is currently in season and available from our suppliers. Where possible, we always try to source locally or from trusted suppliers who care deeply about our products. If you can't see anything you like on our menu, we're happy to cook something you will like (within reason!).
Availability
Available Offers
This offer has price variations on different days.
View full details
.
Description
Available Dates
This reservation cannot be modified online. Please contact the restaurant directly to update this reservation.
Select an Area
We currently do not have availability for the date and/or time you have selected. However we may still be able to accommodate you. Please continue to complete your enquiry by clicking "MAKE ENQUIRY" and a member of our team will be in contact soon.
The time you have requested is not available. Please try a different time or date.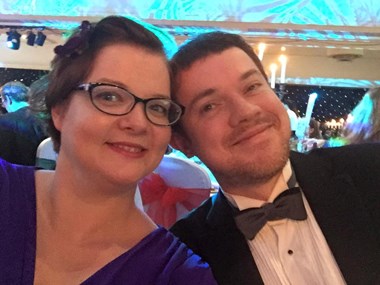 Review by Foodie Explorers
Fanny Trollopes has been feeding the Glasgow for over 14 years. Nestled under a striking green neon sign in Finnieston this stalwart of the Glasgow dining scene was there before the hipsters moved into the area. To our shame, and the distractions of the many new places have opened, we've neglected some of Glasgow's more established restaurants, but we rectified that by using the extremely easy booking system, picking a suitable time and heading down- would Fanny Trollope's stand shoulder to shoulder with the newer Finnieston additions? We looked forward to finding out... Inside the dining room is compact but lengthy, with booths down one side of the room and tables down the other. In such a small space, atmosphere and charm is everything- thankfully our waitress knew this, she was friendly, attentive and even chuckled at our bad jokes! After being BYOB for many years, Fanny Trollopes finally have a license, you can make a selection from the wine list or sip the night away with a selection of cocktails and post-dinner drinks. We opted for a fruity Mendoza Malbec chosen as it looked like the right thing to accompany our meaty menu choices. First, black pudding with parsnip purée, truffle oil, bacon crumb and a poached egg - deliciously moist black pudding with the strong flavour of truffle providing a twist. Beef shin and smoked cheese arancini was also ordered and these Italian delights had a crisp coating with a toasty filling of beef, cheese and rice – we could easily have munched on them all night! For our mains, we pondered the vegetarian option of Butternut Squash, spinach and Pak Choi biryani - it's not often that a veggie option jumps out, but instead we opted for the twice cooked Ramsay's of Carluke pork belly with haggis scotch egg, mushroom truffle mash and salt baked carrots. A perfectly gooey scotch egg with melt-in-the-mouth pork belly. The soft mushroom truffle mash had a heady umami aroma and flavour, this plate brought together a good mix of texture and flavours. The man on the other hand was being a bore and went for the pan-roasted flat iron steak with peas, hand cut chips and a red wine and rosemary jus, which was cooked medium-rare, tender and with a pleasant saltiness. I couldn't resist pinching a few chips and bits of steak! We were almost too full for pudding, but we weren't for giving up so easily – not when a whisky and custard tart is on the menu! This was a light finale for such a meaty meal but with a potently tart raspberry coulis. The warm chocolate and marmalade steamed pudding was also delightfully light with the vanilla and ginger crème anglais nicely coating the sponge. Perfect comfort food really. Suitably stuffed, we headed homeward, happy and full. We loved the homely food, service was excellent and the menu had a mix of dishes that should keep everyone happy. This is a very different venue from the other newer additions to the Finnieston food scene. It's good honest food with some touches to bring the food up to date. Fanny Trollopes is the kind of place you could take your mum as well as a date to, you would be both happy with the quality of food. It stands up to the new guys on the block with the addition of some new flavours and combinations such as the beef shin with smoked cheese arancini, but without making them too fancy. We'd recommend booking as the restaurant filled up very quickly during our visit and was popular with groups. Ease of booking: 5/5 Service: 5/5 Quality of food: 4/5 Quality of drinks: 5/5 Atmosphere: 3.5/5