Opening Information
Mon –Sat lunch and dinner, Sun noon-7pm
Facilities
Families and Children Welcome
Disabled Access
Outside Seating Area
About Eagle and Child Ramsbotton
Description brought to you by Manchester Confidential:

This relatively new pub is famous for Sunday lunches and gourmet, good pub food. Recently adopted by Glen Hackett, the décor is comfortable and pubby, with a huge draw being the beer garden. Start with freshly baked breads, black pea houmous, smoked butter, treacle vinegar or Lancaster bomber battered cauliflower, curried mayo described as 'playful' by Confidential reviewer, Neil Sowerby. Leagram's organic day old curd salad, soft boiled garden hen's egg and hazelnuts or Goosnargh duck, pan fried breast, confit leg 'shepherd's pie', wilted kale are sturdy favourites on the main menu – and Sunday lunch is a draw too. The pub won Observer Food Monthly Sunday Lunch in 2013 and Sowerby notes: 'sirloin comes from the Trough of Bowland via Albert Matthews' butchers on Bury Market and is served medium rare. The pudding was fluffy as a cherub'. Sticky endings include parkin pudding with treacle toffee sauce. Enjoy a bottle of wine from the compact list, or a choice of Thwaites beer in the impressive garden, jointly created with Incredible Edible Ramsbottom. Sowerby writes: 'Hens cluck on their own clumpy patch, the winter brassica and medicinal herbs cling on in the raised beds and peppers still sprout in the polytunnel'. Chef Eve Townson was former chief cook at Simply Heathcotes Manchester has a strong commitment to locally sourced raw materials in season, which explains the Incredible Edible tie-in, while Hackett has a back ground in youth work and so on, so much of his project here (and at other offshoots such as Heaton Park café) has training opportunities for young offenders, and those who might otherwise find it hard to get on their feet.
Availability
We are sorry but this restaurant is not currently accepting online reservations through ResDiary.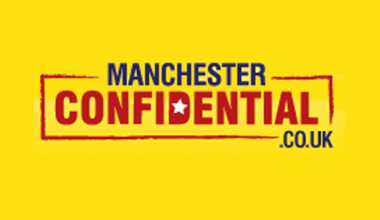 Review by Manchester Confidential's Neil Sowerby
No one's reinventing the wheel or dabbling in molecular cuisine, but there's playfulness in a starter of 'Fine Fettle' Bonbons (deep-fried goat cheese lollies) with pickled beetroot, tomato, shallot and tarragon and the array of imaginative 'kilner cocktails' (anyone for Sarsparilla Jack, which contains Jack Daniel's and comes with the warning "Don't tell Mr Fitzpatrick!")