About Da Gurkha
Description brought to you from Manchester Confidential:

Himalayan delights worthy of a trek to Waterloo

Nepal, home to the world's highest mountain, lies at the crossroads of two great culinary giants - China and India. It has evolved its own distinct cuisine, the best of both very different worlds and something of itself; food which Netra Kharel was eager to share with the people of Merseyside.

The past saw him running Indian restaurants in the Black Country, London and Dubai. Somehow he ended up in Liverpool. But the food of his homeland kept calling and last year he opened Da Gurkha in Waterloo's South Road.

A triumph of spice and substance quite unlike any curry house, or, for that matter, anything. Start with momos – simple, light, steamed dumplings – or Tarecho machha, white fish fillet marinated in Himalayan herbs and spices. Tender chunks of Welsh lamb cooked at a snail's pace with chilli, tomato and garlic, and Himalayan curry, chicken breast with green chillies and pickled spices.

Elsewhere, the delicate hand of green tomatoes, mango and mint is at play; pistachio, cashew and cream. Why trek up to Waterloo to experience Da Gurkha? you might ask. Well, like climbing Everest, because it's there.

Availability
We are sorry but this restaurant is not currently accepting online reservations through ResDiary.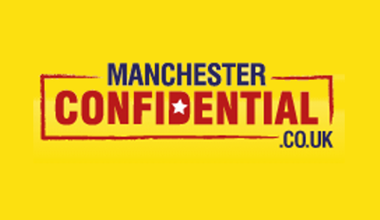 The city's only Nepalese restaurant is worth a Himalayan trek, says AA Grill
TOUGH cookies those Gurkhas. "Better to die than be a coward" is their motto, which is remarkably similar to my own; all the same words, just in a different order. Every year, 28,000 Nepalese hopefuls stagger up a hill with a basketful of rocks on their backs in the slender hope of escaping the unsmiling Himalayan slopes and being chosen to fight for Queen and country. Ours, not theirs. The famous loyalty of the British Army Gurkha Brigade – 43,000 died for us in two world wars alone, 13 have earned Victoria Crosses – has traditionally been rewarded with less pay, a third of the normal pension and no right to UK citizenship. Instead, once their time was done, they were put on the first plane back to Kathmandu. It took Joanna Lumley to turn a judge's head in their favour and ensure an English sense of fair play – and fair pay – at least partially prevailed. As the public face of the Gurkha campaign for equality she helped them finally win parity with their colleagues. For the 25,000 men who retired before July 1, 1997, however, the fight goes on. The Gurkhas still carry into battle their traditional weapon, an 18-inch curved knife known as the kukri, though now, they say, it is used mainly for preparing meals. Noted for its heavy blade's ability to cause deep wounds and cut through muscle and bone, the kukri is equally useful for inflicting gruesome death on the enemy and jointing a chicken. I couldn't say if there are kukri books among the cookery books at Da Gurkha, but the brigade's famous crossed knife symbol is displayed above the door. We had witnessed owner Netra Kharel's front-of-house skills before, at the well-regarded Saffron Indian restaurant in nearby St John's Road. But Netra was keen to go solo and provide the first Merseyside showcase for the cuisine of his homeland. By the time we arrived, friends had been presented, unasked, with what looked very like popadoms and assorted dips. When I asked if these were some Nepalese version of the classic high street tandoori restaurant opener, Netra said no, they were just popadoms. He had not wanted their presence on the menu but people would keep asking for them and he had bowed (very polite the Nepalese, when they're not ripping your guts out) to their wishes. Nepal, home to the world's highest mountain (half of it, anyway), has evolved its own distinct cuisine while inevitably incorporating elements of those two great surrounding culinary giants, China and India. Irritatingly, my brain, a useful but idiosyncratic tool, has chosen not to store my memories of the food as precisely as usual. Yes, I know, "hogwash", you're thinking, "you were drunk, weren't you?" But no, I was drinking tea, actually, and in the presence of witnesses. Mind you, they were all shitfaced. So, anyway, you should treat the ensuing descriptions as more a picture from the impressionist movement than the school of photo-realism. They are, in other words, a little blurry. Thus, momos (£4.50) – simple, light, steamed dumplings – came with sticky brown stuff for dipping or, as Netra recommends, pouring into the top before devouring whole. Baked bottom mushrooms (£5) sound like something scraped off a tramp's arse and, if that's the case, were surprisingly tasty. Tarecho machha (£5.50), white fish fillet marinated in Himalayan herbs and spices, is battered and deep fried and needs wolfing instantly, and comes with a Nepalese tartare sauce that is essentially a super-charged version of Heinz sandwich spread, a dinky little salad and an artful spider's web smear of beetroot chutney, lime juice and honey. A grilled platter (£10) held such delights as lamb chop, chicken and king prawn variously marinated and spiced, and cooked in a clay oven. All this steaming, stir frying, baking and grilling makes the country's cuisine so healthy that you actually lose more weight, the more you eat, though I have no scientifically verified evidence for this. Then the curries. Oh, the curries. One erring but enthusiastic Tripadvisor post hailed Da Gurkha "at last a proper Indian restaurant". They have a point, of sorts; at too many average curry houses the main course is the least satisfying element of the meal, a monotone anticlimax. Here, curry is king, highlight of our night, as deep and rich as the Duke of Westminster's pockets. Some sort of curryLike lamb bhutwa (£9), tender chunks of Welsh meat slow-cooked with chilli, tomato and garlic, and Himalayan curry (£8), chicken breast with green chillies and pickled spices "guaranteed", the menu promises, "to give the palate a savoury awakening". Too right. These won't blow your head off, it's about savour and flavour: green tomatoes, mango and mint adding more layers to the chicken; pistachio, cashew and cream doing the same for the lamb. Or was it the other way round? No matter. Take someone you love, order both, and more, with some of their agreeable bread and rice, and divide it all up between you. This is food for sharing, except, perhaps, for the special lamb (£10). Toothsome as it was, the bone-in presentation had an unfortunately pornographic aspect to it, but at least reminded me of my physiotherapist's instruction to hold myself upright. While my companions did what they could to run down UK supplies of Nepalese beer and then rum, I strangely craved some typically Nepalese tea. What I got had no discernible spice just a lot of milk and sugar, the way our window cleaner drinks it and the nearest he's been to Everest – other than the top of his ladder – is next door's double glazing. Evidently, the revered horror writer Ramsey Campbell is a fan of Da Gurkha and will praise it to anybody willing to listen. So, if you're there Ramsey, feel free to add a little detail, especially regarding that sticky brown stuff, and you might just remove me from the rather less appealing sticky brown stuff I'm in with my editor.