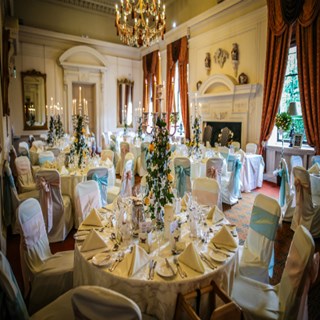 Opening Information
12:15 - 17:15, last orders is at 15:15.
Facilities
Disabled Access
Free WiFi
Families and Children Welcome
About Coombe Abbey Hotel - Cloisters
Dining at Coombe Abbey is a feast for all the senses whatever the occasion. Subtle lighting, lavish furnishings, unobtrusive yet attentive service makes dining at Coombe truly memorable.

Our elegant Garden Room Restaurant serves classic dishes with locally sourced ingredients. Have a meal to remember, from delicate afternoon teas to romantic evening meals. Or, celebrate your special occasions with our private dining experiences.

There is a small car parking charge of £2 that will apply whilst dining at Coombe Abbey
Availability
Available Offers
This offer has price variations on different days.
View full details
.
Description
Available Dates
This reservation cannot be modified online. Please contact the restaurant directly to update this reservation.
Edit / Cancel Reservation