Opening Information
Monday to Thursday 11:00–23:00
Friday to Saturday 11:00–23:30
Sunday 11:00–22:00
Facilities
Disabled Access
Free WiFi
Outside Seating Area
Families and Children Welcome
Weddings and Other Private Parties Catered for
Gluten Free Available
Dietary Needs Catered For
Buffets, Business Meetings, Functions catered for
Bar
About Cay Tre Soho
If you're looking for Soho's most authentic Vietnamese restaurant, look no further than Cây Tre. Combining the unique aromatic flavours of Vietnam with an atmosphere replicating the hustle and bustle of busy Vietnamese life, Cây Tre will sweep you off your feet and drop you in the land of the rising sun. As with all of our Vietnamese restaurants, we pride ourselves on offering an authentic taste of Vietnam using fresh, well sourced ingredients from the British Isles.

We have a saying at Cây Tre, which is 'to make the simplest of dishes taste good you need the ingredients of time and passion' and you can be assured we have plenty of both. Every dish, from our street food snacks to our a la carte delicacies, is lovingly prepared with this saying in mind. Take our classic beef Pho for example, which takes over 18 hours to make! Likewise, our wine list is carefully selected by renowned wine writer Malcolm Gluck to match the aromatic dishes on the menu.

What's more, we also offer a Vietnamese takeaway service and can deliver to your home or office. So, if you're in London's Soho and are looking for sophisticated Asian cuisine on the go, be sure to give us a call!
Availability
Available Offers
This offer has price variations on different days.
View full details
.
Description
Available Dates
This reservation cannot be modified online. Please contact the restaurant directly to update this reservation.
Select an Area
We currently do not have availability for the date and/or time you have selected. However we may still be able to accommodate you. Please continue to complete your enquiry by clicking "MAKE ENQUIRY" and a member of our team will be in contact soon.
The time you have requested is not available. Please try a different time or date.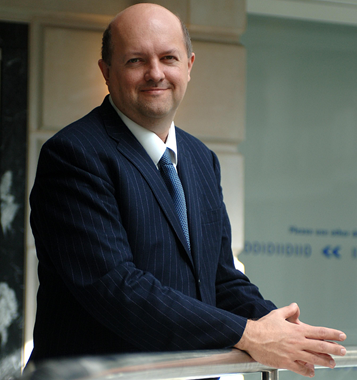 A flashier sister to the original in Hoxton, Cay Tre (whose owners also run the Viet Grill) in Soho is a more ambitious version of the well-established premises in Old Street. The premises are still distinctly casual, though rather smarter than the original location. The room has a low ceiling, tightly packed tables, plain walls, tiled floor, no tablecloths and plastic bottles of hot sauce on each table. The short wine list starts at £18 and includes wines such as Tinpot Hut Sauignon Blanc 2010 at a hefty £38 for a wine you can pick up for £10 in the shops, De Loach Heritage Reserve Pinot Noir 2009 at an excessive £31 for a wine that retails at £7, and Cave de Hunawihr Gewürztraminer Grand Cru Schoenenbourg 2007 at £49 for a wine that will set you back £16 in the shops. Given these egregious mark-up levels I drank Tiger beer (£4.50). Mackerel salad (£7) was pleasant, the pieces of mackerel bulked out with watercress and herbs with a light and not overly spicy citrus dressing (12/20). This was better than vegetarian spring rolls (£4.50), which were crisp but had pale and rather bulky batter encasing the shredded vegetables (11/20). Red sea prawns with chayote (£9.50) were properly cooked (fried just a little too long), and resting amongst herbs and strips of chayote (a squash). This dish badly needed some spices to liven it up in my view, as chayote is a fairly bland taste (11/20 given the decent prawns). Soft shell crab curry (£8.50) with curry leaves and tamarind was not a success. The crab had become completely soggy in the sauce, as had some okra; other than the shape you would be hard pressed to identify the main component as crab at all, and I found it inedible (10/20). Chinese broccoli with garlic (£9) was decently cooked, still retaining some firmness of texture (12/20). Pho with mushrooms (£9) was also fine, the noodles adequate and the stock having plenty of fresh herbs to enliven it; amongst the oyster mushrooms were a few more exotic ones, including the odd girolle (12/20). The bill at £40 a head, with just two beers between us, could hardly be regarded as a bargain. Service was quite efficient, under the leadership of a manager (Rory) who used to work at The Savoy Grill. Overall I was not particularly taken with Cay Tre. Some dishes were pleasant, but there were some disappointments too, and slips that are forgivable in a cheap canteen become less so in a smarter setting at this price level.