Opening Information
Mon-Fri: 07:00 - 22:30
Sat: 10:00 - 22:30

Facilities
Disabled Access
Private Dining
Free WiFi
Business Lunch
Outside Seating Area
Families and Children Welcome
About Boulestin
At Boulestin you'll find some classic French dishes served impeccably in convivial and relaxed surroundings. But there's more and not just French food. We also have dishes from other countries and there are lighter, healthier dishes available. We are open all day from 7.00 am for breakfast (10.00 am for Brunch on Saturdays) and throughout the day until 10.30 pm. Located in the heart of historic St James's, we pride ourselves on attention to detail with every aspect of a meal. We like to think our namesake, food pioneer X Marcel Boulestin, would approve.
Available Offers
This offer has price variations on different days.
View full details
.
Description
Available Dates
This reservation cannot be modified online. Please contact the restaurant directly to update this reservation.
Avios will be awarded within 14 days from dining.
Select an Area
We currently do not have availability for the date and/or time you have selected. However we may still be able to accommodate you. Please continue to complete your enquiry by clicking "MAKE ENQUIRY" and a member of our team will be in contact soon.
The time you have requested is not available. Please try a different time or date.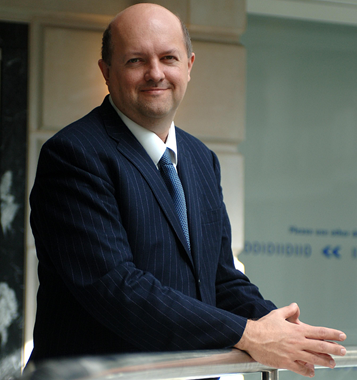 Soon after I came to London in 1983 I visited Boulestin, which was located in a basement just off the Covent Garden piazza and dated back to 1927. It had been quite the thing in its day, with Marcel Boulestin appearing as a TV chef as far back as 1937 on the BBC. By the time I went it was merely pleasant, and it eventually it closed its doors in 1994. Now the name at least is back, with chef Andrew Woodford (previously head chef of Colbert, and sous chef at The Wolseley and The Delaunay) cooking in Mayfair premises, opening in September 2013. Boulestin is owned by Joel Kissin, who was Terence Conran's original restaurant manager from 1987, in the glory days of Bibendum, through to 2001. The dining room is very pretty, all banquettes, mirrors, tiled floor and a promise of luxury. The menu was printed on a large card, with starters £7.50 to £14.75, main courses £11.50 to £37, side dishes £3.75 to £5, with desserts £6.50 to £8.50. The wine list had selections such as Artero Tempranillo 2011 at £24 for a wine that you can find in the high street for £7, Qupe Viognier/Chardonnay 2011 at £49 for a wine that retails at £18, and Fichet Auxey Duresses 2011 at £79 for a wine that will set you back £23 in a shop. More prestigious wines are available, such as Thomas Morey 2009 at £250 for a wine that retails at £120. Bread was from Millers: lacklustre baguettes, served warm. A starter of herring with potatoes (£9.75) could have perhaps benefitted with a garnish for colour if nothing else, but the herring was very good, the Charlotte potatoes carefully cooked (14/20). Scallops with tomatoes, capers and rocket (£14.75) was prettier, and the tomatoes had good flavour, but the scallops themselves, though properly cooked, lacked sweetness (13/20). Grilled sea bass with fennel (£27.50) was accurately timed, the fish of reasonable quality, the fennel with it pleasant, though this was hardly a bargain for a simple dish (13/20). Poussin piperade (£18.50) had French poussin served with red peppers; the chicken had reasonable flavour and was cooked carefully, served with a few turned potatoes (14/20). On the side, mash potato lacked seasoning, and green cabbage was just soggy, though cavolo nero was much better, with good texture and properly seasoned (average 12/20). For dessert, lemon tart had good pastry and a filling in balance, with enough acidity (14/20). Lemon cheesecake had a good base and reasonable lemon flavour (13/20). Coffee was fine. Service was excellent, the waiters carefully trained, topping up wine and removing empty glasses with alacrity. The bill, with pre-dinner drinks and a modest bottle of wine, came to £93 a head, which to be honest is a lot of money for the standard of food delivered. Boulestin knows its market, and even in the second week on a Tuesday night was almost full. The room is pretty, the service silky smooth, but the bill matches the St James location.
Visited On
Friday, 30 August 2013
Just loved 
Reviewed On
Wednesday, 04 September 2013
Please enter a reason for Reporting this Review:
How likely would you be to recommend us to a friend or colleague?
Visited On
Saturday, 31 August 2013
Overall an excellent meal, especially given it was the first Saturday night of service.

Minor points, but the bowl the soup was served in was too shallow so the soup arrived almost lukewarm, and was ever so slightly under seasoned.

A side dish of mash potato was delicious but arrived cold. The side dish of cabbage was rather on the small side but did arrive warm. 

Service was a bit slow in general but I am sure you were more than well aware of it.

Overall well presented dishes, good flavours, and I'll look forward to returning.
Reviewed On
Monday, 02 September 2013
Please enter a reason for Reporting this Review:
How likely would you be to recommend us to a friend or colleague?