Opening Information
Lunch
Monday - Saturday 12-2.30pm

Dinner
Monday-Saturday 5:30 -10:45
Facilities
Private Dining
Free WiFi
Families and Children Welcome
About 10 Greek Street
10 Greek Street is a neighbourhood restaurant with a daily changing menu offering the best of what is in season. With a combination of both large and small plates, it's the perfect place for a light bite or three course meal. The restaurant prides itself on their ever evolving wine list, offering an extensive wine by the glass list as well as the Black Book, a special collection of wines selected each month and with a limited number of bottles.
Cuisine:
Mediterranean

,

Small Plates
Availability
Available Offers
This offer has price variations on different days.
View full details
.
Description
Available Dates
This reservation cannot be modified online. Please contact the restaurant directly to update this reservation.
Select an Area
We currently do not have availability for the date and/or time you have selected. However we may still be able to accommodate you. Please continue to complete your enquiry by clicking "MAKE ENQUIRY" and a member of our team will be in contact soon.
The time you have requested is not available. Please try a different time or date.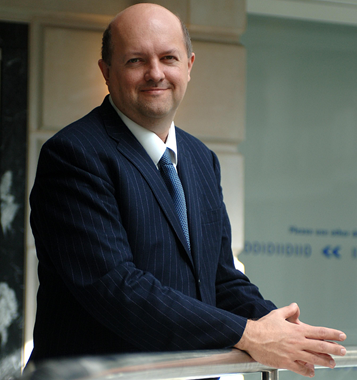 The Soho diner 10 Greek Street opened in February 2012. The room itself has fairly basic décor, a narrow room with bare walls, wooden floor and no tablecloths. There is an open kitchen at one end with counter seats supplementing the 24 seats in the main room. The menu is written on a blackboard and cutlery is placed in trays at each table. Bookings are taken at lunch time but not in the evening, which seems a little odd. This is doubtless easier for the restaurant but not its prospective diners. There is no waiting area in the fairly small premises, though Soho has no shortage of nearby watering holes in which to pass the time. Chef Cameron Emirali moved here from The Wapping Project after working with the Eyre Brothers. Before that he cooked in his native Australia, most recently at Coast in Sydney. Starters were priced at £5 - £8, main courses £14 to £20, vegetables £3 to £4 and desserts £4 - £6. The short wine list had just 30 wines, ranging in price from £16 to £45, with an average price of £24. Mark-ups were distinctly kind by London standards, averaging just twice retail price. Example wines were Omrah Pinot Noir Great Southern 2010 at £22 for a wine that the you can find in the high street for a tenner, Greywacke Wild Sauvignon 2010 at £29 for a wine that you can find in a shop for £18, and Charles Melton Nine Popes 2009 at £33 for a wine that will set you back £29 to buy retail. Bread was very good, a choice of focaccia and brown bread, served warm and with good texture (15/20). This bread was made from scratch in the kitchen, which is always a good sign of a restaurant that cares about the details. Scallops were served with fennel, pomegranate seeds and pine nuts. The salad was dressed well, but the scallops themselves rather let the dish down. "Scallops" was in itself an optimistic term, with the perennial English kitchen trick of slicing the scallop thinly to make an expensive ingredient go further. More than this, though seared properly, the scallop itself had little taste, and was a dredged scallop rather than a diver scallop. The cooking was fine and the salad well-conceived, but there is only so much you can do to dress up a mediocre main ingredient (13/20 if I am kind). Much better was a shallot tatin, served with burrata (mozzarella and cream cheese), chanterelles and rocket. The shallots were surprisingly and pleasantly sweet, the mushrooms good, the rocket fresh; for me the pastry could have been firmer, but it takes skill to produce a dish like this so well (15/20). Quince and apple crumble was also good, the crumble having good texture, the fruit having nice acidity, and the custard on the side excellent (14/20). Service was friendly and efficient, and the bill came to £28.80 before the tip, but with only tap water to drink. Overall this was a very pleasant experience: the cooking capable, prices fair and wines modestly marked up. No wonder it was full on a mid-week lunch just weeks after opening.