Opening Information
Tuesday to Friday:
Lunch: 12pm → 3pm

Dinner: 6pm → 10.30pm


Saturday:
Lunch: 12pm → 4pm

Dinner: 6pm → 10.30pm
Facilities
Private Dining
Free WiFi
Outside Seating Area
Families and Children Welcome
About Antidote
Great sourcing is central to our philosophy. We offer a food menu that changes every day depending on the products we receive every morning.

Our food is focused, contemporary and simple.
Head Chef, John Christie.

Our extensive wine list comprises of the very best small producers of biodynamic and organic wines, largely from France.
Available Offers
This offer has price variations on different days.
View full details
.
Description
Available Dates
This reservation cannot be modified online. Please contact the restaurant directly to update this reservation.
Avios will be awarded within 14 days from dining.
Select an Area
We currently do not have availability for the date and/or time you have selected. However we may still be able to accommodate you. Please continue to complete your enquiry by clicking "MAKE ENQUIRY" and a member of our team will be in contact soon.
The time you have requested is not available. Please try a different time or date.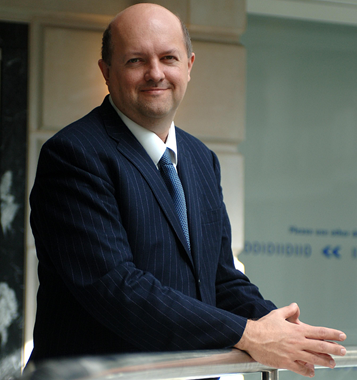 This meal began with an amuse-bouche of buttermilk with pickled cucumber and cucumber sorbet was pleasant and refreshing, if not exciting (13/20). Things got more interesting with the starter of quail with girolles, Swiss chard, sweetcorn and mushroom purees. The quail was lovely, the skin crisp, the flavour of the bird excellent, with good quality mushrooms and sauces that went well together (16/20). The bread here is from Hedone and is the best that can be found in London; it is near perfect. Pollock is a fairly humble fish, and in many London restaurants is disappointing. Here it was a particularly well-chosen specimen, precisely cooked and properly seasoned. Slices of razor clams were also unusually tender, the fish served with spring cabbage and pine berries easily (15/20). Short rib of 50-day aged beef was cooked slowly, so slowly that the process took three days. This resulted in superbly tender meat with plenty of flavour, served with brassica and sweet red Grelotte onions (16/20). Again, the seasoning was spot on. Ingredient quality continued to shine through in the desserts. Vanilla crème brulee with summer fruits had lovely peaches and strawberries, and nicely made crème brulee (15/20). Even better were superb English raspberries with oatmeal parfait, the fruit having terrific flavour (16/20). Coffee, now from a company called Comptons, was very good, avoiding any bitterness. Service was capable and friendly. The bill, with plenty of good wine, came to £91 a head. If you shared a bottle of modest wine and had three courses and coffee then a typical lunch bill would have been around £55 a head. This is very fair for the high quality of ingredients and level of cooking demonstrated.
Visited On
Tuesday, 20 June 2017
Very great service - Fleurie was indeed a super waitress!!!
Reviewed On
Monday, 26 June 2017
How likely would you be to recommend us to a friend or colleague?
Visited On
Tuesday, 06 June 2017
Really lovely food and wine.  A bit of shame for us to sit upstairs as we like the bar area for the buzz, but we really enjoyed our evening upstairs near a window as it was cozy.  A couple of other customers who had already ordered and were receiving wine were being very 'picky' with their own wine so that made us wait a good 5-10 mins for us to be able to get the waiters attention to order our wine and food without water.   
That wasnt Antidotes fault it was just the situation, as soon as we did get to order we got a nice reception and a top up of our wine :) We will definitely go back and just hope to get in before the other customers.
Reviewed On
Saturday, 10 June 2017
How likely would you be to recommend us to a friend or colleague?
Visited On
Saturday, 20 May 2017
Had a great meal here. A couple of lovely bottles of wine along with lots of lovely nibbles. We ate the entire bar menu along with the cheese board between three of us. They didn't rush us at all and the service was excellent.
Reviewed On
Sunday, 21 May 2017
How likely would you be to recommend us to a friend or colleague?
Visited On
Thursday, 18 May 2017
Really great food and wine with super service.
Reviewed On
Friday, 19 May 2017
How likely would you be to recommend us to a friend or colleague?
Visited On
Saturday, 15 April 2017
Authentic, honest and delicious French fare presented and served in delightfully unpretentious manner 
Reviewed On
Sunday, 16 April 2017
How likely would you be to recommend us to a friend or colleague?